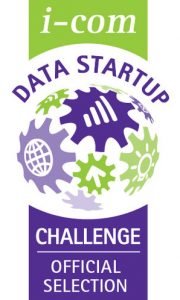 Vom 24. bis 27. April trifft sich die internationale Marketing- und Daten-Community unter dem Motto "Data 2017 – The Year of Change" in Porto auf dem Global Summit der I-COM. Wir freuen uns sehr, dass die hochkarätige Jury DataLion – als einziges Unternehmen aus Deutschland – unter die 10 Finalisten der Data Startup Challenge gewählt hat.
Am 25. April werden wir zusammen mit spannenden innovativen Startups wie Sentiance aus Belgien oder Catalyx aus den UK um den von Unilever gesponserten Startup Award pitchen.
Aber auch an den anderen Tagen werden wir vor Ort sein und freuen uns sehr über viele anregende Gespräche rund um Data Science, Machine Learning, Dashboards und Datenvisualisierung.
Wer sich für unsere Eindrücke von dieser sehr vielseitigen Veranstaltung interessiert – das sehr umfangreiche Programm reicht von künstlicher Intelligenz über Targeting und Attributionsmodelle bis hin zur Bedeutung von Daten in der Sterneküche – kann uns gerne auf Twitter und Instagram folgen – wir werden live berichten.