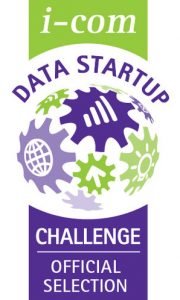 The international marketing and data community will meet in Porto at the I-COM global summit "Data 2017 – the year of change" from April 24 to 27. We're very proud that we've been nominated by the very high quality jury as one of the 10 finalists for the official selection of the Data Startup Competition.
On April 25 we'll pitch together with many exciting and innovative startups like Sentiance from Belgium or Catalyx from the UK for the Unilever-sponsored startup award.
But we'll also be around on the other days and are looking forward to many inspiring conversations on data science, machine learning, dashboards and visualization.
If you're interested in our impressions of this event – that has a very comprehensive agenda reaching from artificial intelligence and targeting to attribution modeling and the role of data in gourmet restaurants – you can follow our Twitter and Instagram channels where we'll be covering the conference.