Data Consultancy with Data Science Experts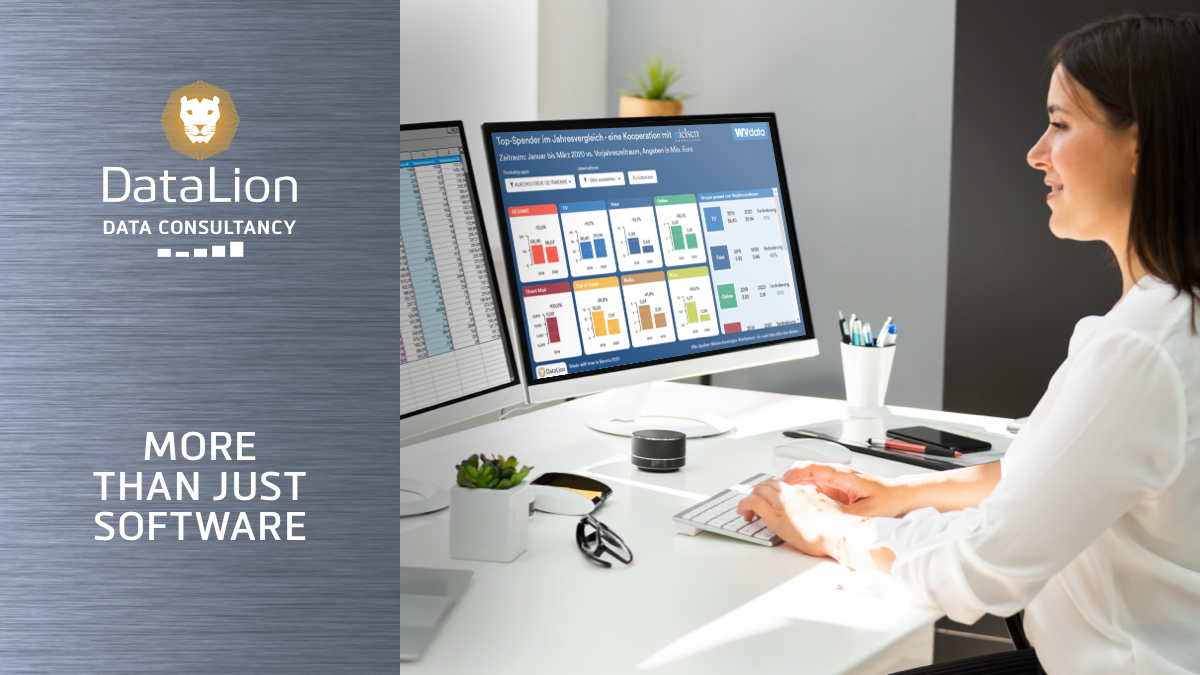 Do you need to improve your data management strategy or looking for data consultancy services with data science experts?
Does this sound familiar?
There is no clear map for your data landscape. There is no holistic and consistent view and there are blind spots all over.
Your available data is lacking a clear structure and a certain level of quality.
There are too many different data sources that cannot be merged or brought to a comparable level.
You simply don't have the resources and time to prepare your reports in the right quality and to meet the deadlines.
If your answer is "Yes", it's might be time for you to consider improving your data strategy with our data consultancy approach.
What's the DataLion data consultancy approach?
Our standard approach for data consultancy service starts by identifying your needs and specifying your goals in a kick-off meeting with you.
After this, we map your available data sources, category taxonomies, and assess the existing data quality.
Then, the data will be cleaned and harmonized to enable a smooth integration of different data sources and levels.
Together with your category and market experts we define missing segments or channels of the market and identify possible data sources and modeling approaches to fill the gaps.
After drafting and checking a prototypical data cleaning and transformation pipeline, we implement a production version using advanced machine learning and AI algorithms.
Finally, your data workflows are fully automated and changes in data quality (or taxonomies) are continuously monitored.
Who is working with our data consultancy approach?
Insights Professionals such as category analysts, market insight specialists in FMCG companies working with sell-in and sell-out data are working with DataLion data consultancy approach.
Marketing and Sales Managers who need a live and complete view of the market and their companies' market shares are working with our data consultancy experts.
C-Levels who are depending on reliable data for strategic planning and decisions.
Why DataLion for Data Consulting Services?
Our strong history of Big Data projects ensures we can handle even very large and diverse amounts of data from different sources.
We use a top-of-the-line software solution for data preparation, analysis, and visualization.
Our strength is the combination of human expertise on category insights (for assessing, mapping, and modeling missing market segments) as well as fast and powerful machine learning algorithms (on the existing market segments) to build the final data set.
Here you can listen to our CEO – Dr. Benedikt Köhler discuss the 7 most common BigData challenges and how to master them on Munich Marketing Week 2021:
Interested in Data Consultancy? Book a call with our colleague now.
You can also send us an inquiry here :
https://datalion.com/book-a-meeting/