From login to your first dashboard – step by step
Login and project view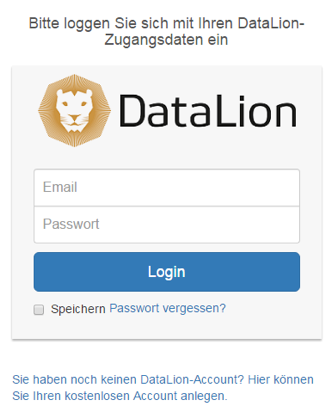 After you registered your account, confirmed the email and have been approved, you can login to the software with the link https://datalion.net/dashboard.
After your login, you will be redirected to your default project.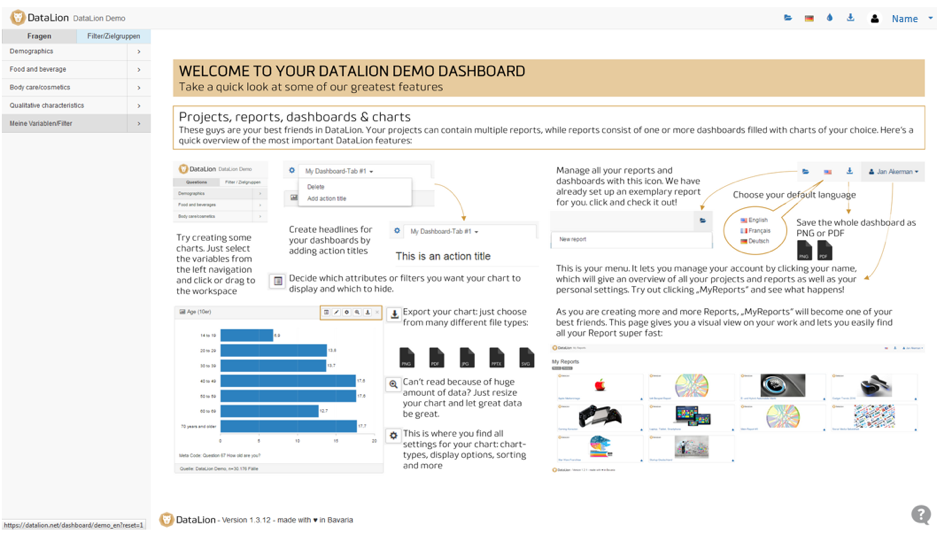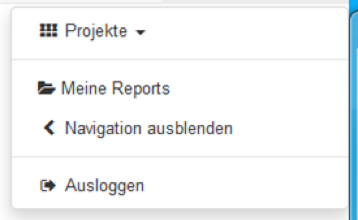 If you have been unlocked for multiple DataLion projects – studies, databases or other data sources – you can find an overview of all your active projects by opening the user menu by clicking on your name in the top navigation and then clicking on projects.
Start page and navigation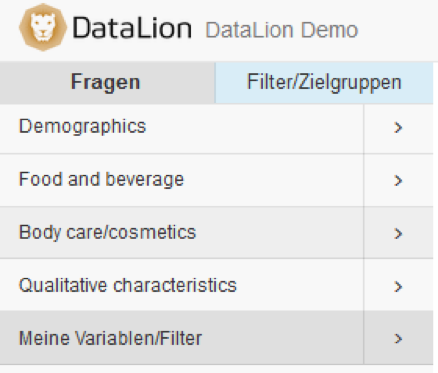 Depending on your projects, your start page can also include links to demo reports or study descriptions. You can access them by clicking on the images.
On the left is the navigation menu with all questions and variables of the active data set or study. The navigation is divided into two tabs: questions and filters / target groups.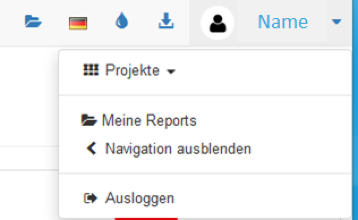 You can hide and show the navigation in the user menu. To do this, click on your name and then on "hide navigation" or "show navigation".

To go back to the start page, you can click either on the project in the user menu or on the logo in the top left corner of the screen.
Create your first charts
To create your first dashboard, select a variable by clicking on it in the left navigation menu. If it has an arrow symbol on the right, the navigation will open into subcategories.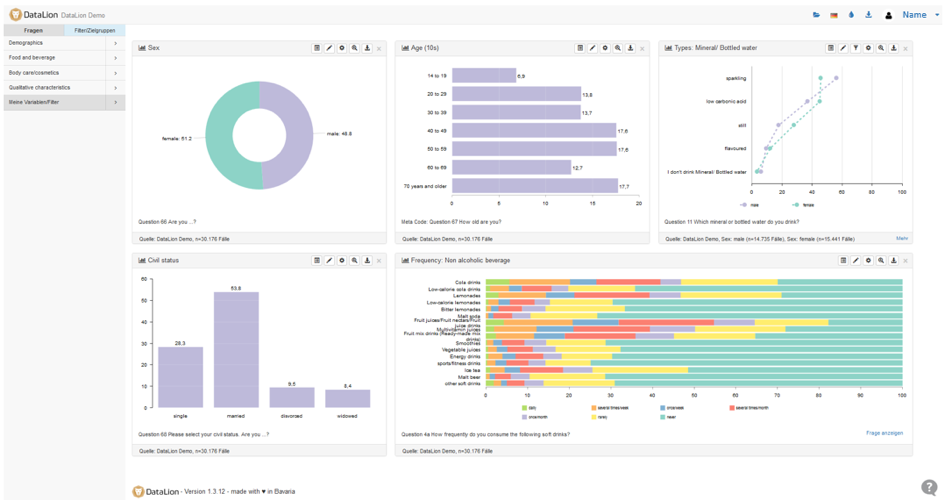 Add a chart to the dashboard by clicking on the variable or drag it onto the screen. This way, you can add as many charts to the screen as needed.