Data Tasting at Research & Results 2017
After the great success of our first "Festbier Tasting" side-event of the Bits & Pretzels startup conference, we are looking forward to hosting another data-driven beer and data tasting to celebrate our first trade-fair appearance at the world's largest marketing research fair Research & Results.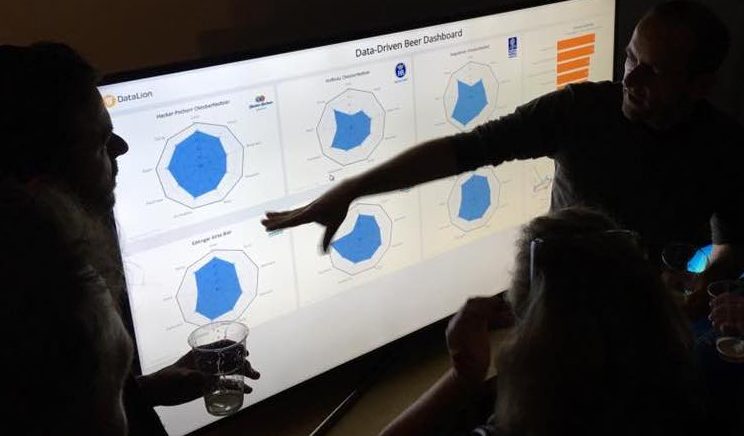 Visualize the Data Tasting
Research & Results is the leading international trade show for research, data and insights. Admission is free for registered professionals. The two-day show takes place in Munich, Germany, every October. Companies from Germany and abroad present their products and services. Experts present the latest topics and trends in the industry.
This time, we will explore some of the most fascinating Bavarian craft beers. Together with beer sommelier Stefan Hermansdorfer, we will taste six very different craft beer varieties from Munich and the region.
Of course, all our tasting results – from appearance and mouth-feel to aroma and taste – will be visualized in real-time on a DataLion live dashboard. Let's have fun doing data analytics & market research!
We are looking forward to this event – and there are still a few remaining free tickets available: Register for free at Eventbrite.
When: Wednesday, October 25, 2017
Time: 8pm – 10pm
Where: DataLion GmbH, Herzog-Wilhelm-Straße 1, 80331 Munich (at Karlsplatz/Stachus)