Experience more lion power – Embrace our new features!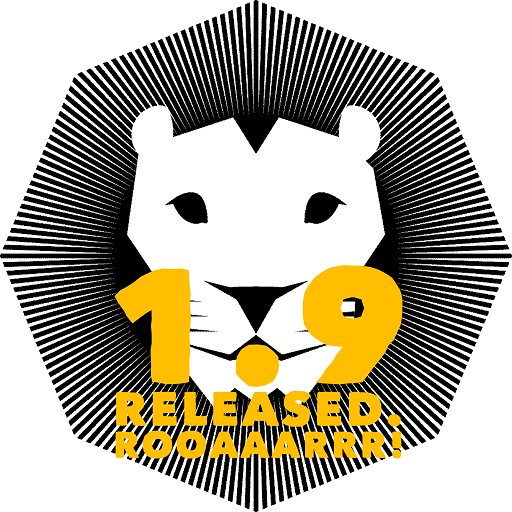 There's exciting news from DataLion: we released version 1.9 which includes numerous new features we've developed in close cooperation with clients & users. We have incorporated your feedback and suggestions gathered in the past months. Among new features like visualizations and export functions, we have also implemented several optimizations (e.g. loading time) and bug fixes.
In short, DataLion is faster, more flexible and more productive than ever. We hope you will love it!
Let's have a closer look at some highlights:
Yes, more chart types!
Stacked column chart with option to display the mean or the sample size (Example):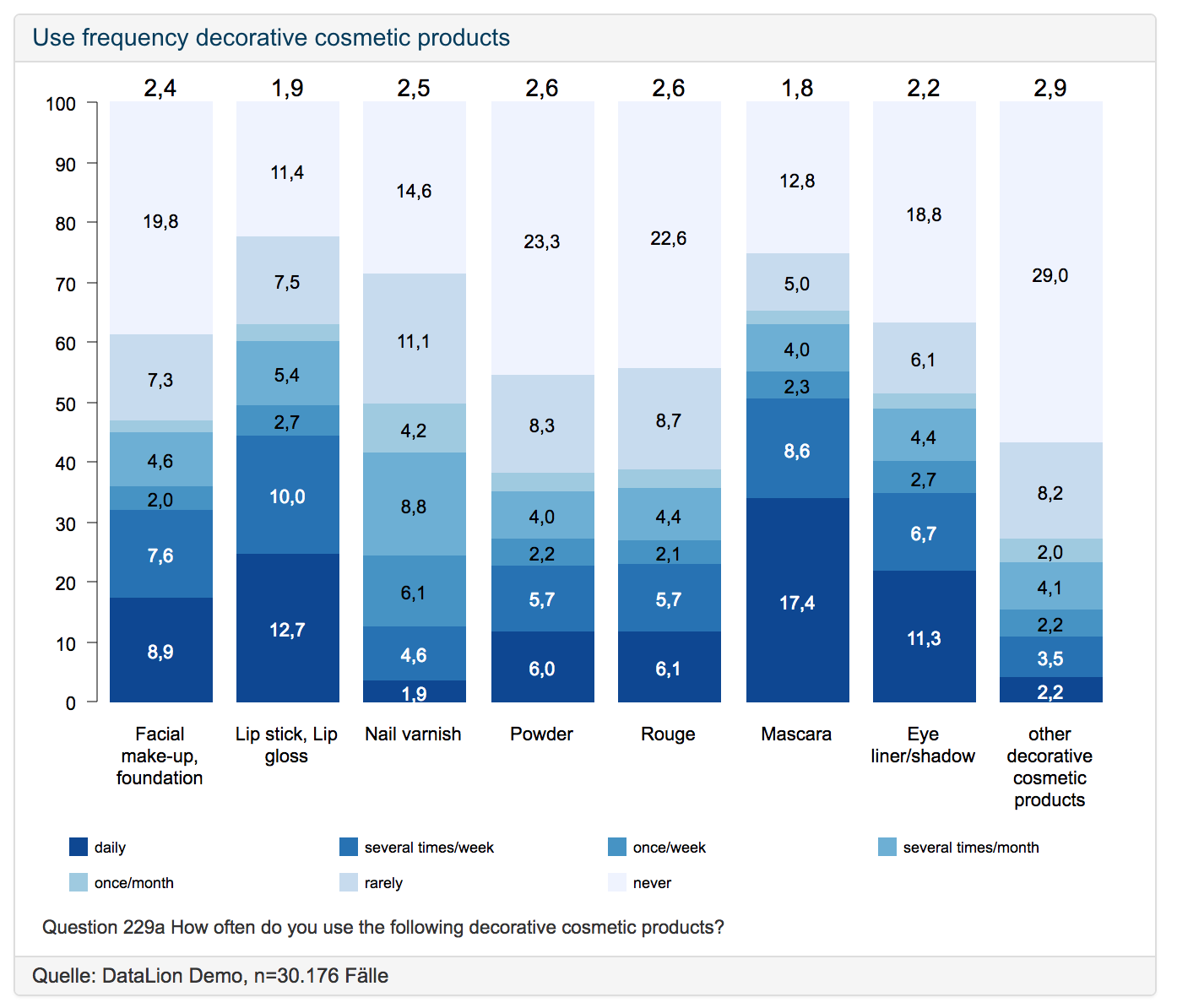 Extended donut chart e. g. for the comparison of Key Performance Indicators (Example):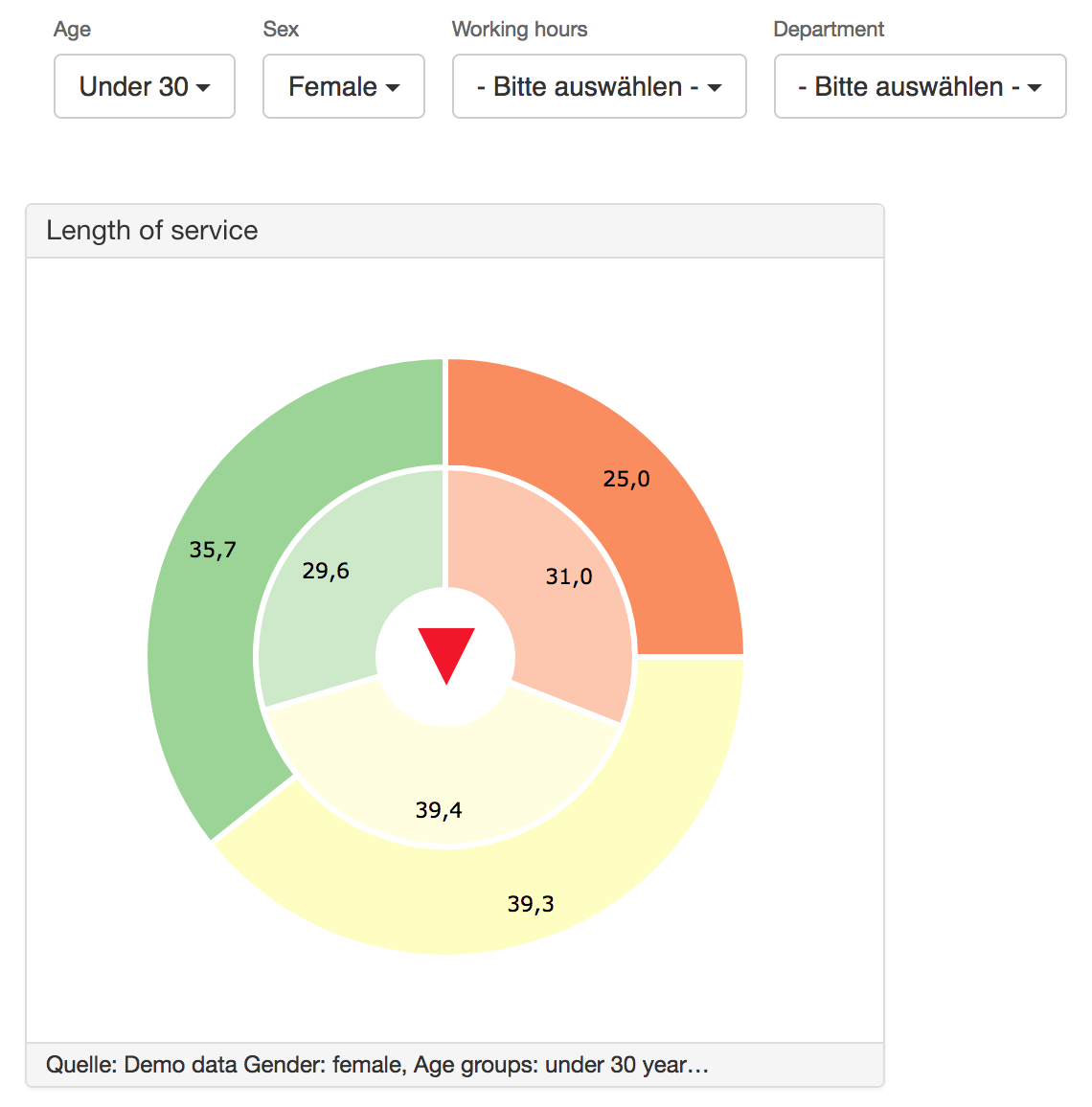 New exports, New interfaces! Let's check out the new export functions
Export of a dashboard or a report with more than one dashboard and charts as PowerPoint or Excel document
Export of an excel report with multiple tabs in an individually defined format: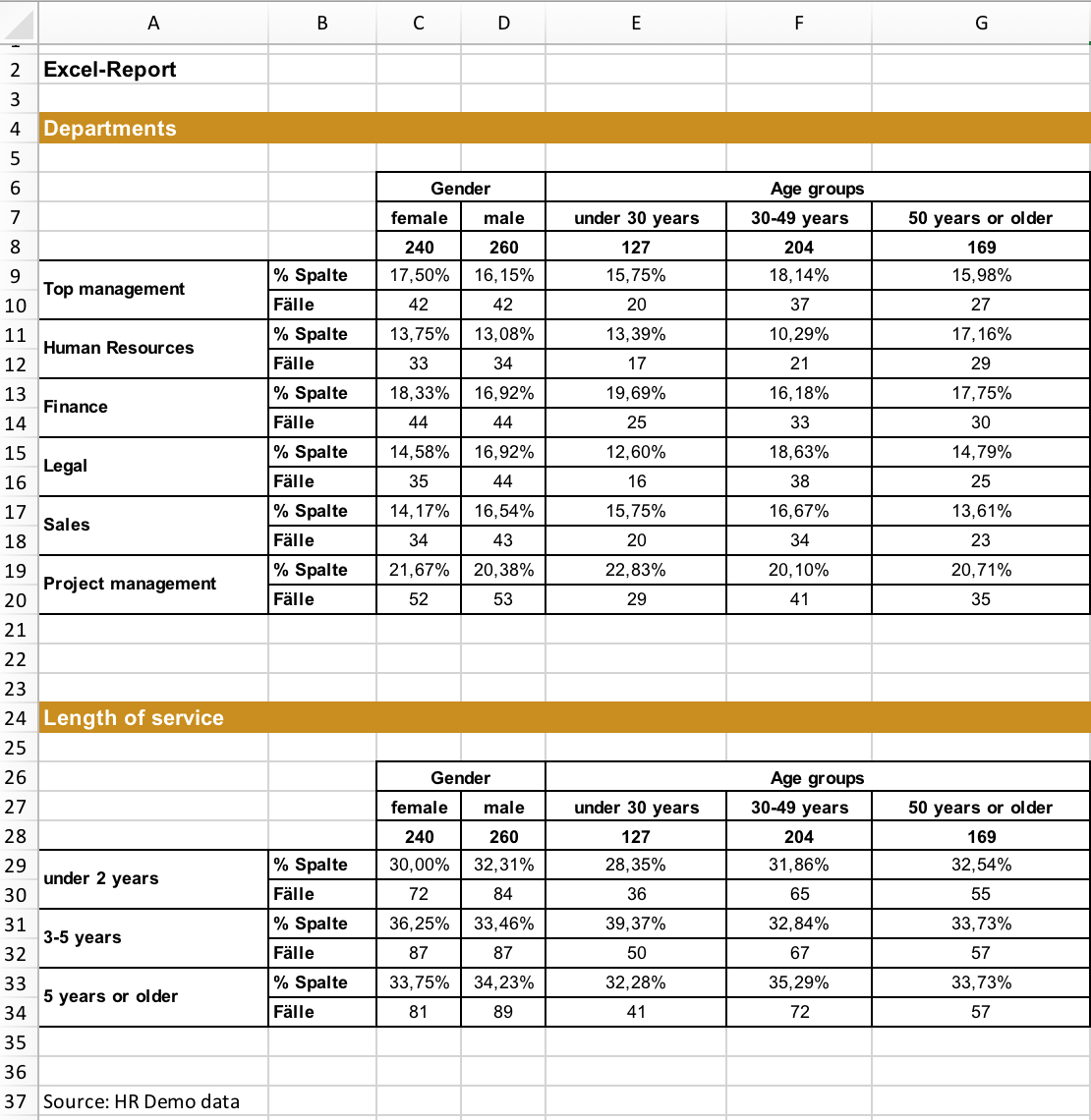 Overview of our new features
Data Visualization
New chart type: stacked column chart with means and case numbers
New chart type: extended donut chart with means e.g. to compare KPI Values
Sort charts by mean value
Reverse order of stacked column chart segments
Top5, Top10 etc. for time series charts
Hide empty values and categories in time series charts
Separate filter dropdowns for each tab of a report
Export of wordclouds as image
Reports and Dashboards
Placeholder element in report/dashboard title
Read-only mode for read-only access profiles
Selected global filter remains across tabs
Automatic selection of comparison operators depending on the selected report filter
Individual dropdown-menus per dashboard
Settings
Adjustable precision of average values
Back-end definition of missing values
Set alignment and spacing in chart settings
Export features
Back-end configuration of pptx-exports and masters
Export of an entire report with multiple dashboards and charts as PPTX
Export of an entire report with multiple dashboards and charts as Excel
Export of an excel report in a pre-defined format
Metadata and import
Add of text fields via codebook
Automated incremental data update (e.g. backfill of last month, week)
Export of the codebook including special fields and text elements
Back-end function to delete and replace entire codebook
Various bug fixes and optimizations (load time, exports, imports)
Get started now and try our new version 1.9! We are looking forward to your feedback!
Rooaaarrr
DataLion